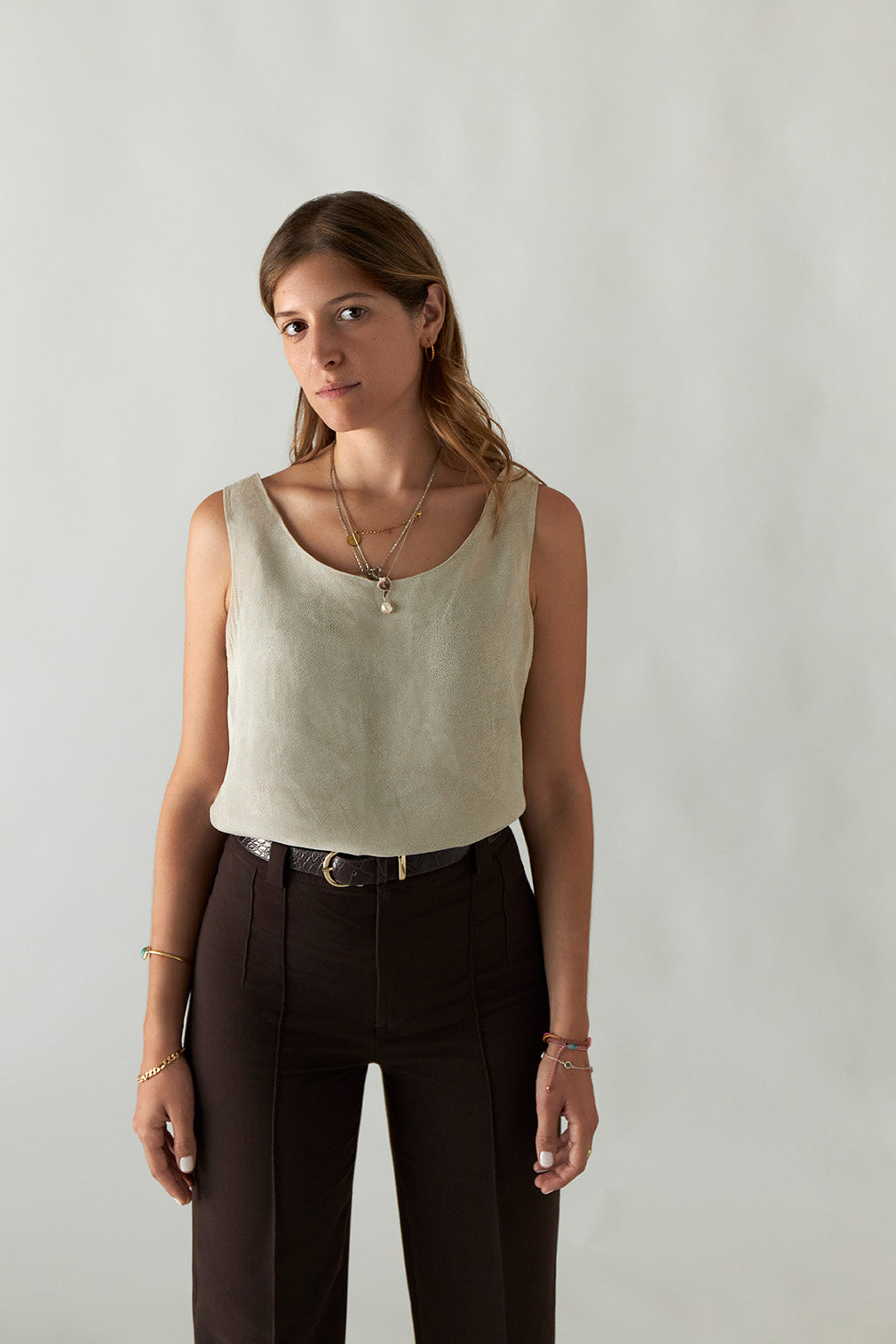 THE DESIGNER
Born and raised in Greece, Zinovia fell in love with fashion design from a very young age. Almost instinctively, she was drawn to fabrics and other materials she found in her parents' house, with which she started designing and sewing her first clothes at age 12.
Studying apparel design at Rhode Island School of Design offered Zinovia an extensive interaction with textiles and raw materials and gave her the opportunity to create her own fabrics and sew things by hand. Upon her studies, Zinovia moved to New York, where she worked as an accessories Designer for Polo Ralph Lauren and ran the POLO Women's cold weather accessories line at the age of 24. 
The Greek element was entered into Zinovia's designs while she was away in New York and she started looking back for inspiration in Greek history and culture. 
Zinovia decided to follow her dream and launch her own label in 2019. Her challenge was clear: she wanted to create something new out of the materials she had been using in her everyday job. And this is how the iconic Kylix bag was created. 
Amphora Collection was first launched in New York and then moved to Greece, returning to its core roots and essence. 
The transformative power of raw materials keeps captivating Zinovia's imagination and remains a daily source of inspiration.